Yeah, I am a gamer.  On Linux!  You can be too!!  Even though I don't play nearly as much as I once did. I've always gamed on computers. From the moment I played Space Invaders the very first time, I was hooked. From the original arcades to sitting for hours on end eating junk food working on that raid run in some MMO. These days I casually play the classics on occasion. Nothing is more important that having an active, healthy lifestyle. I had to learn that the hard way.
I used to like to play video games like Grand Theft Auto or some MMORPG. I don't do it much anymore. I loved to get lost in a digital fantasy world where I can be powerful and heroic. I also enjoy playing games with friends such as a network game or an online shooter from time to time. I loved playing MMORPG games, but I'm not all about seeing who can get the most gear, toys and achievements. I'd rather kill the monsters, die a lot and just have fun. I found it better to enjoy every aspect of the games I play. Playing fairly. Not making it difficult for others. I occasionally enjoy helping others out who are new or need a hand to achieve their goals. These days I've lost my taste for games. I still play, but very little. New games are overwhelming, so I tend to stick with old favorites.
The Elder Scrolls Online
I have spent more years and money on World of Warcraft than I'd like to admit. Still no where near the money I wasted on playing Last Chaos. Even then, it wasn't close to the money wasted on … well we won't go there. Every time Blizzard released an expansion, they changed everything. Every single time. I'd quit and within months I was back. Not because I loved WoW anymore, it was because I was addicted to flying mounts and the need for a game that somewhat filled my needs to play. I'd try other games, including ESO. They all would come up short.
This last time I tried ESO, suddenly everything clicked and it worked. It's immensely more beautiful than WoW and it doesn't have any fucking pandas. Sure they have lizards and cats. I'll take those over pandas.
Now I'm having a blast!  Yes!  On LINUX!!
Characters: (Click to see more info)
Fun Online Cartoon Sites
Did I miss something? Do I need to update a link? Simply email me.
Currently Playing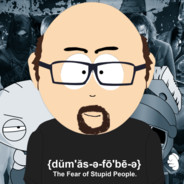 In-game
31.6 hours / two weeks

31.6 hours / two weeks